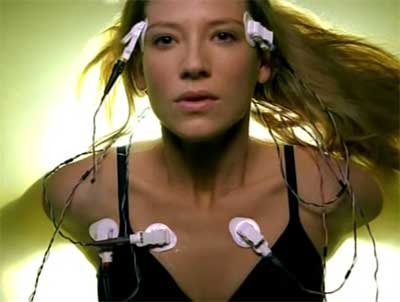 Uh oh, somebody changed my Friday.
In years past the weekend was the easiest because aside from Sunday networks considered Friday and Saturday a waste land. Friday was the town dump where they would send shows to die a quick death and Saturday they all basically alternate between showing grass growing and paint drying. Sure, Sunday usually had a couple hours of stuff I enjoyed but as long as I kept the other days around 19 hours I could rest assured that I'd be able to keep it under 21 pretty easily (which is the point of this whole exercise after all, check Monday's post if you don't remember)
But then all of the sudden I look at the schedule and WHAT?! Friday has new shows AND shows I already love? When did this happen? Keeping my list to 21 hours just got a lot tougher.

Let's go day by day and then get into the hard work.

Friday

I have to say I'll be sad to see Charles Bartowski and gang ride into the sunset this year, but it's really pretty cool that they got to do as many seasons as they did with mediocre ratings. Plus, Zach Levi is quickly becoming a legitimate super star and I'd love to see him do some more movies.

Fringe is the riskiest show on TV now that LOST is gone. It's no surprise that they both spawned from JJ Abrams brain with their willingness to take huge leaps into new territory in mere episodes. Fringe's finale last season was possible the best finale on TV and I CAN NOT WAIT to see where that show goes next.

Add to those a couple new hours, I want to see and the return of one of the most underrated reality shows, "Shark Tank", and I have 5 hours of TV on Friday that I want to watch. Considering I came into the weekend at 17, we are already over budget and as Carman once said, Sunday's on the way. (obligatory obscure reference free of charge.)
MUST: Chuck, Fringe
The color coded breakdown:
Green
= Will be programmed on my DVR
Blue
= Not for me, but feel free.

Red
= Move along, nothing to see here.
8PM
ABC -
Extreme Makeover: Home Edition
CW -
Nikita
Fox -
Kitchen Nightmares

------------------------------------------------------------------

Saturday

Bad shows, bad shows, whatcha gonna do? Watcha gonna do when noone watches you?
TWO HOURS OF MUST: extra hour of sleep?
The color coded breakdown:
8PM
CBS -
Rules of Engagement
Fox -
America's Most Wanted
--------------------------------

Sunday


I bought the first 7 seasons of "The Simpsons" on DVD, not at once mind you, but as they came out. I stopped after season 7 because I had a realization, they are NEVER ending this show. I will never have a complete collection because by the time this show ends DVD players will be about as relevant as papyrus scrolls are today. So I might as well save my money and spend it on something more important, you know, like Krispy Kreme doughnuts (Homer would want it that way). The reason I stopped was NOT, however, because of quality. The Simpsons has been herculean in the way it has continued to bring strong scripts and great satire year after year after year. The emotional aspect of the show continues to impact me as well. I'm of the opinion that the reason people truly believe the early seasons are better is a case of nostalgia more than truth. Thought I have to admit that season 4-8 run has some pretty incredible shows.

A couple of former Survivor contestants are running the Amazing Race. Worlds collide as they collide with the world,or something. I always find those kind of things fun, and I love the race anyway, so I'm in.

I must say I do kind of miss watching America's Funniest Home Videos, simple, but so great. I think maybe it's because Wipeout has taken over as my go-to people-fall-down-go-boom show, so my quota of human spills remains satisfied.
The color coded breakdown:
7PM
ABC -

America's Funniest Home Videos


CBS -

60 Minutes


Fox -

The OT


NBC -

Football Night in America
8PM
CBS -
Amazing Race
Fox -
The Simpsons

8:30PM
NBC -
Sunday Night Football

9PM
ABC -
Desperate Housewives
CBS -
The Good Wife
Fox -
Family Guy

9:30PM

10PM
Weekend's Total:
Five 1 hour dramas,
Two half hour comedies, Two 1 hour reality, 8
Hours
Final Total:
10
hours drama, 6 hours comedy, 9 hours Reality
=

25 hours
-------------------------------------
Wow. 4 hours over.

Usually I would just say that I will give up on a few new shows to get the total down (which likely will happen) but that feels like a bit of a cheat. I think I can cut out an hour right off the bat by eliminate the X-Factor results show (just tell us the result in the next performance show, we don't need an hour for you to tell us what should take 5 seconds.) I will also fast forward through most of The Biggest Loser since it's so bloated (ironic, right?) So that's a second hour right there. That leave 2 more hours to cut and nothing left to cheat on. I tell you what, I'll drop Shark Tank and A Gifted Man from the list (the two shows I'm least excited for and I have quite a bit of reality and drama already on) but not from my DVR, then if any of the new shows bomb I will go back and watch them. If everything else succeeds, then I guess I'm just out of luck.

Gentlemen (and gentlewomen, gentlepeople?) START YOUR DVRS!!